The beginning of the second year of my degree is when COVID-19 hit and because of this many of my design choices were influenced. Like everybody else, my design courses took to the internet and I was no longer able to access the Universities facilities. I was given a new obstacle, how can I make an engaging design publication without print available?
"Little Care for the World" is the publication I created, the work is a personal look at the modern flat life. LCFTW uses illustration and type design that draws from my own experiences. The idea was formed before lockdown, however, I was given the opportunity to really look at my living situation in-depth and comment using creative thinking, I found myself stuck in this environment and the project became my life temporarily.
The modern flat life to me is one without care for the outside world, we were students living in a cheap house with cheap alcohol and only each other to keep us company. My design shows a certain carelessness and a sort of organised chaos.
Since I could not access the printers and other university facilities I was required to submit an e-book instead, I have used digital mockups below to show how the book would look if it was printed.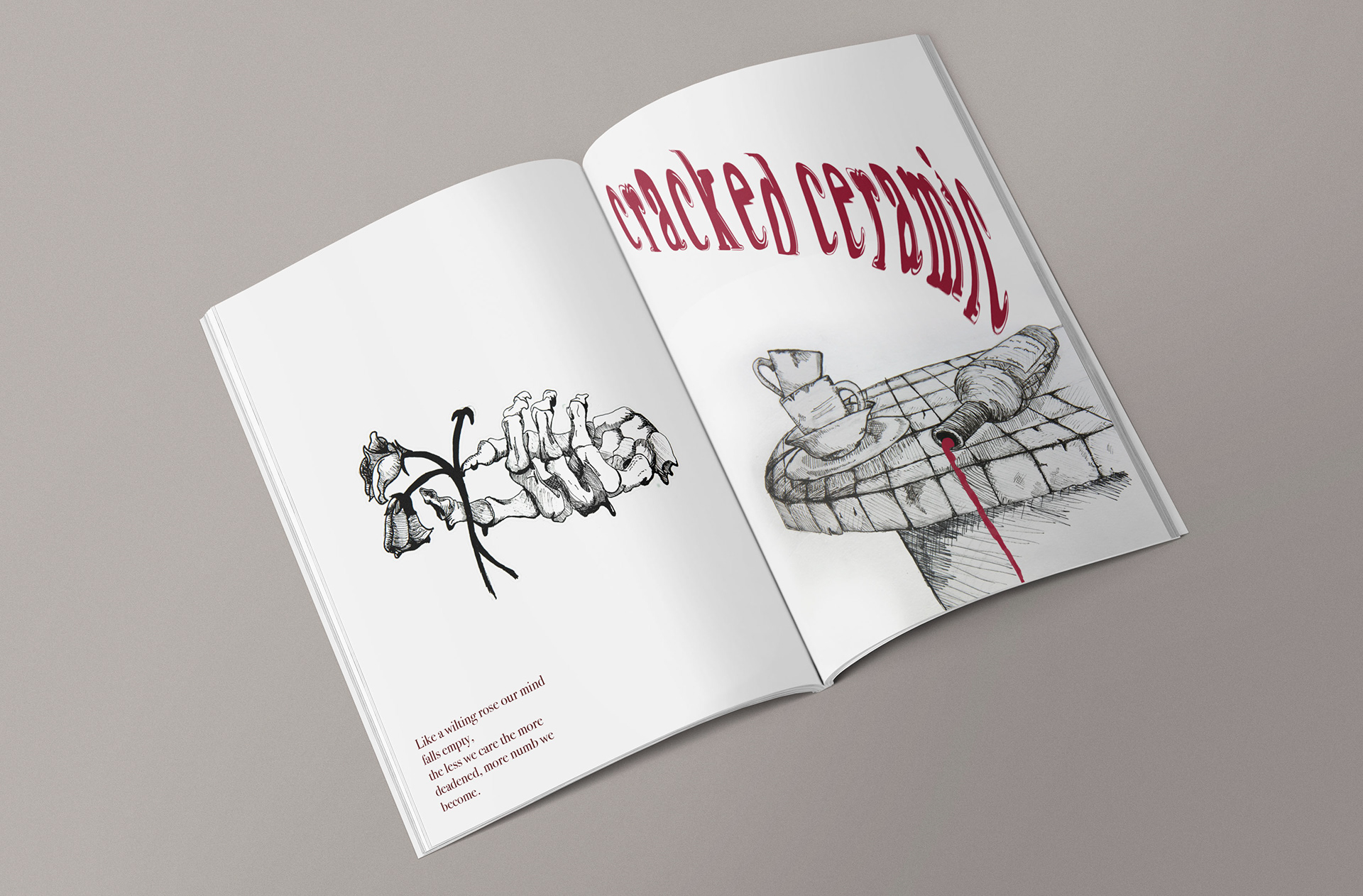 Being stuck at home with lockdown in place I wanted to make the most of the limited resources I had available. In learning how to make Cinemagraphs and Gifs using Adobe photoshop I had acquired a new skill, I then experimented with moving images when creating my e-publication for the second year of my degree. I created Gif illustrations, these were simple and could be placed onto the digital publication as a moving or still image. Below are examples that made it into the final book. The examples show my illustration skills and style.